Local social infrastructure, from GP practices and libraries to sports grounds and parks, can be fundamental meeting places for providing community support that goes beyond statutory service provision. With the right structures and design in place, social infrastructure can have the potential to strengthen social integration and community resilience. Yet despite this, the complex ways in which spaces work to support local communities has largely remained out of view.
Social Life and Hawkins\Brown are excited to open a call for contributions to our collaborative study commissioned by the GLA exploring the role of social infrastructure in enabling social integration.
In recent years, cuts in public sector funding in the UK has resulted in local services and facilities having to adapt to significant pressures at a time of increased need. The detrimental impacts of poor social infrastructure are well known. As the U.S. sociologist Eric Klinenberg illustrates, "People reduce the time they spend in public settings and hunker down in their safe houses. Social networks weaken. Crime rises. Older and sick people grow isolated. Younger people get addicted to drugs … Distrust rises and civic participation wanes" (1).
This has profound implications for urban policy and planning. In London, for example, currently there is no consistent approach to provision across boroughs and people end up in a postcode lottery when it comes to the quality and availability of local facilities. And as the city's population continues to grow and neighbourhoods change at a rapid pace, increasing pressure is being put on local social infrastructure to keep neighbourhoods from falling into a downward spiral.
We are looking for examples from across the globe of facilities within neighbourhoods that are finding novel ways of bringing communities together, as well as providing services and support. This work sits within the Good Growth by Design programme, the Mayor of London's programme to enhance the design of buildings and neighbourhoods for all Londoners.
As the Good Growth by Design programme highlights, "Exciting new models of civic infrastructure are emerging, often led by communities and social enterprises which do not necessarily fit within traditional categories" (2). Building on this, we want to reach out to different networks to gather a broad range of examples from different fields and sectors. We want to know what makes the examples innovative - is it about the physical design, the management of the place, the funding model or the types of activities or services they run?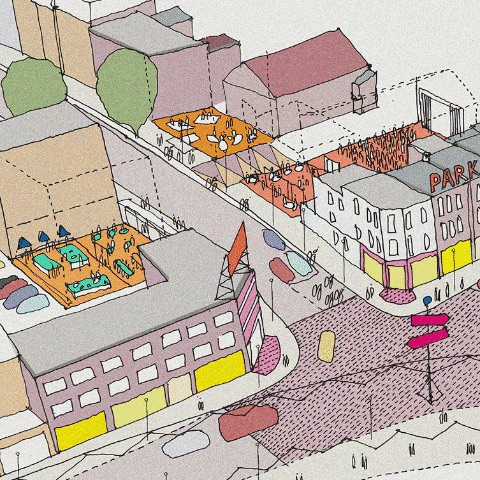 Call for examples
This call for examples will be used to create an evidence base on innovative models of social infrastructure. Those which meet the selection criteria will be included in an atlas of innovative social infrastructure and a short list will be made into detailed case studies.
This is part of the Mayor's Good Growth by Design programme and will feed into planning and policy guidelines in a range of areas. A GLA Good Growth publication will also be made available to the wider public bringing together our findings.
For this call we are interested in:
What examples are there of facilities that are managed or funded in a sustainable way?
What innovative approaches are there for the design of community spaces?
What examples are there of new forms of provision like multi-purpose spaces or co-located facilities?
How do new spaces link to existing forms of informal support through local networks and social spaces like cafes and pubs?
Format:
If you are working on, or know of any brilliant cases of social infrastructure driving social integration locally then, please tell us about it via this link.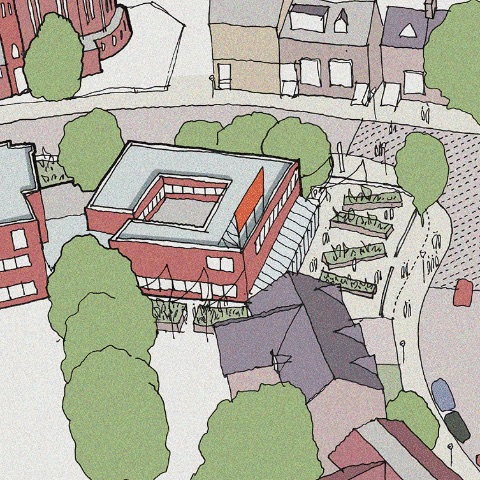 Inspiration
The Bromley by Bow Centre is a community centre in the East End of London. "It is one of the best examples of a truly integrated social enterprise that acts as a focal point for the community across so many different strands of support and opportunity".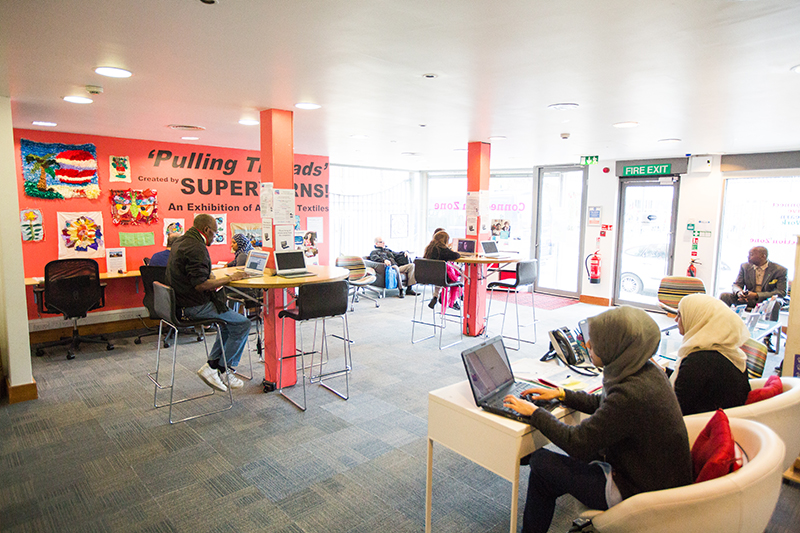 Norwood Library and cinema: This partnership between a local library and a cinema chain has created a venue which is now wheelchair accessible and has doubled in size, creating space for 35,000 books, four cinema screens, a bar, a café, a restaurant and a community room for hire. The venue has also created 25 new jobs, with Picturehouse Cinemas providing the funding for remodelling and refurbishing the previously deteriorating building on a local high street.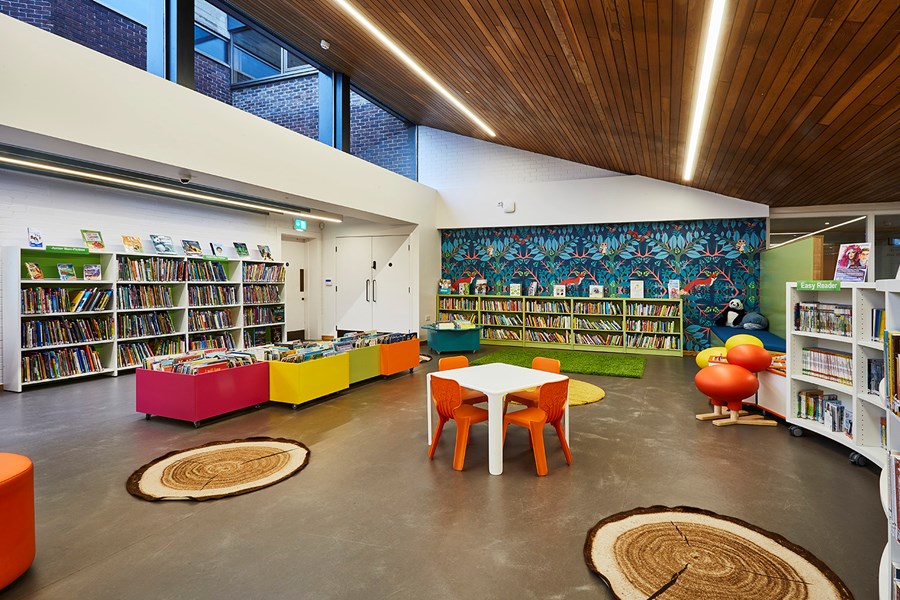 ________
1. Palaces for the People, 2018
2. GLA (2019) Good Growth Fund – Round 3 prospectus & evaluation handbook.