We wanted to walk around the streets near our office, to have a look at the buildings and streets in our generally peaceful local area. It was a fantastic spring day, sunny and bright. The Electric Elephant was the first stop for coffee.
Our start was bizarre, Iliffe Street is being transformed into a World War 2 film set for a film shoot tomorrow. The bollards have been backdated to the 1940s with gaffer tape, cars are being taken away.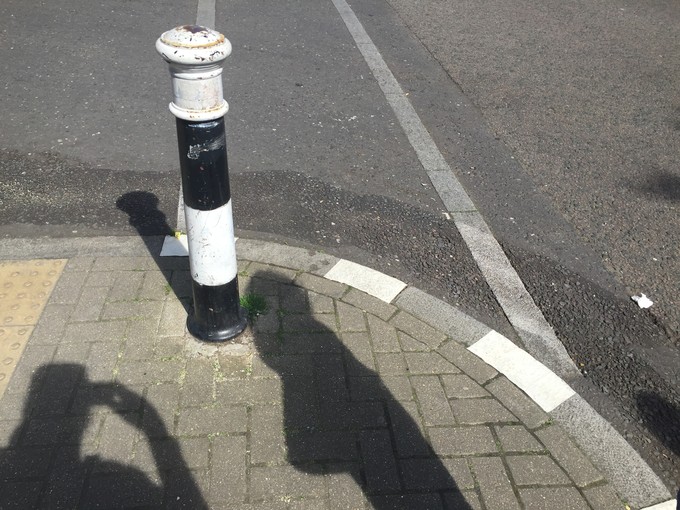 We walked past the Pullens Buildings, built over 100 years ago as live work buildings, squatted in the 1970s and '80s, today a Southwark council estate. Giles Frazer described how the Pullens Estate gave him a "much needed sense of place" when he moved to the area in 2012.
We stopped to look at the Alberta estate and its unusually tall chimneys. It was described as a "family estate" in 1960, when it was being built, to be let to families with young children. We admired the two brick built blocks on Alberta Street with emerald green balconies, and matching planters.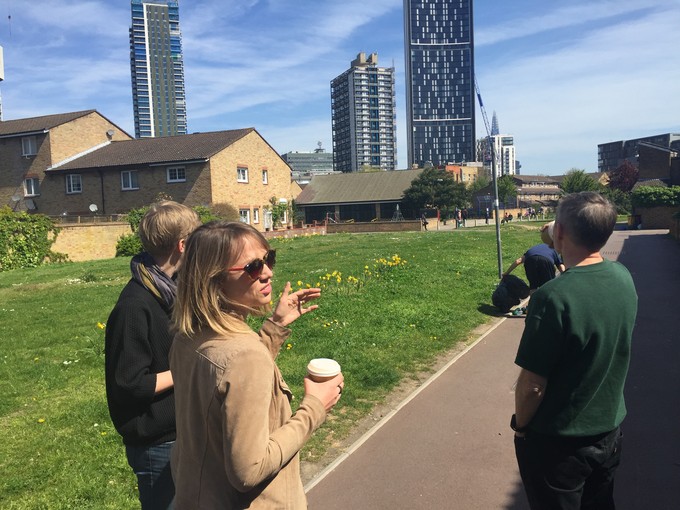 Moving on to the Newington estate we stopped to look at the changing skyline. Elephant & Castle's growing numbers of tall buildings sit oddly next to the low rise estate. We wondered what this would look like in the future, and would we feel differently about the new buildings if we thought the homes that are being built would bring more affordable housing to the area?
Lots of people were enjoying the sunshine.
We walked past the Pullens food coop and back home to Peacock Yard.